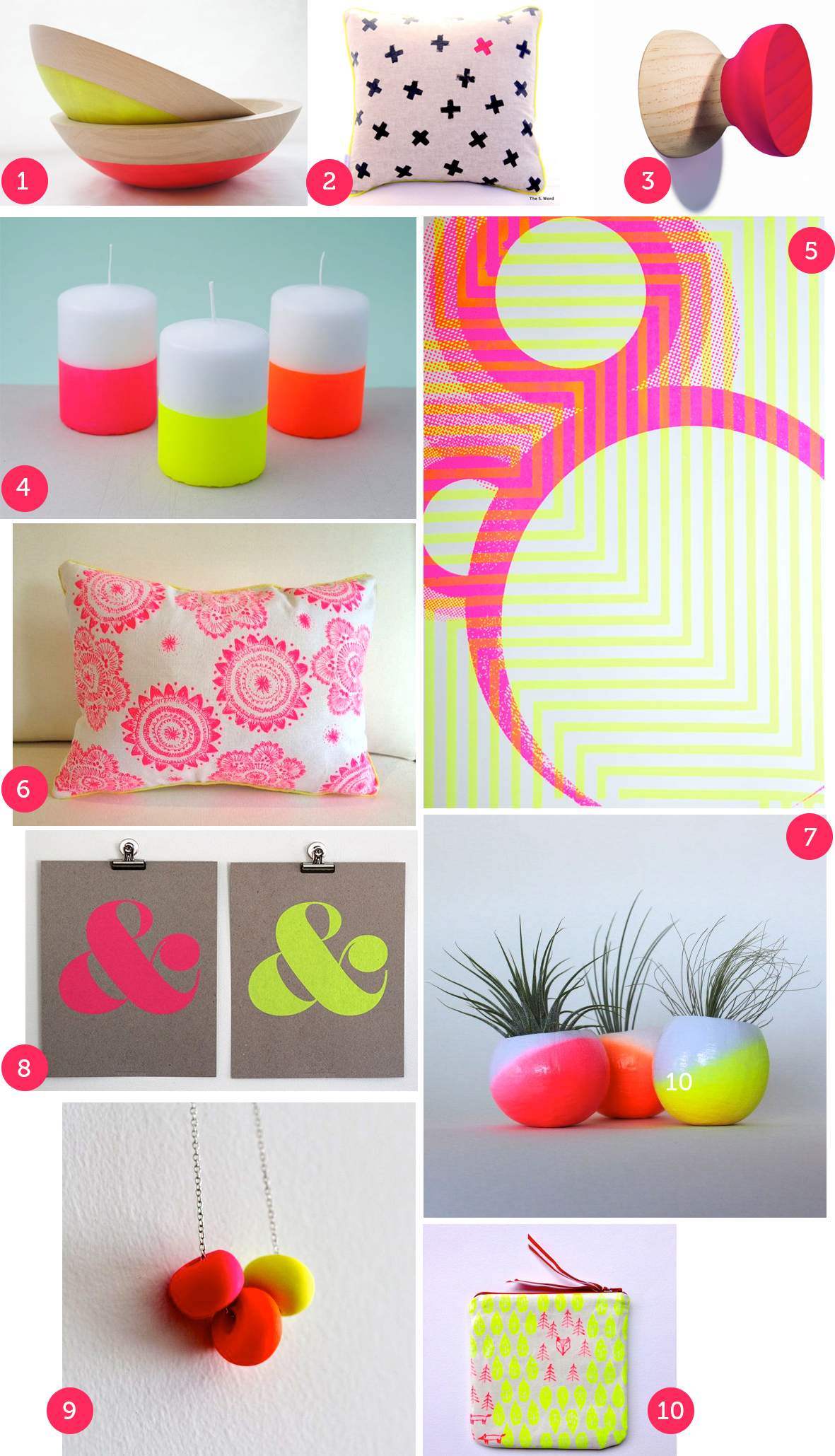 Ever since half the players at the Australian Open burst onto the court sporting energetic neon (thanks Nike), I have not been able to get neon out of my head. To be honest I thought it was something that I had safely left behind in the 80's and until recently I remained convinced that this is where it belonged. The modern use of neon are wonderful pops of colour that literally brighten your day. My neon research did not disappoint as you can see, but tell me, are you a fan or were you like me and hoped it was a trend that would never see the light of day once we ticked over to 1990?
I've been collecting all my favourites on my Colour Combos Pinterest board.
My neon finds are:
Black cross cushion with single pink cross – source unknown, let me know if you know where it is from.
Diablo wall hooks from Lightly
Cushion cover Messy Posey design. Fluro pink design on white Linen/Cotton with yellow piping 40cmx30cm from from Aqua Door Designs Etsy Store
Neon Ombre Air Plant Planter Trio with Air Plants – Neon pink, neon orange and neon yellow from Thrifted & Made Etsy Store

Ampersand Screen Print – Neon Yellow from Ampersand Shop Etsy Store

Unique hand made bead necklace – Fluro Pink, Orange and Yellow by ViolentKittenShop – could not find the item or the shop again!