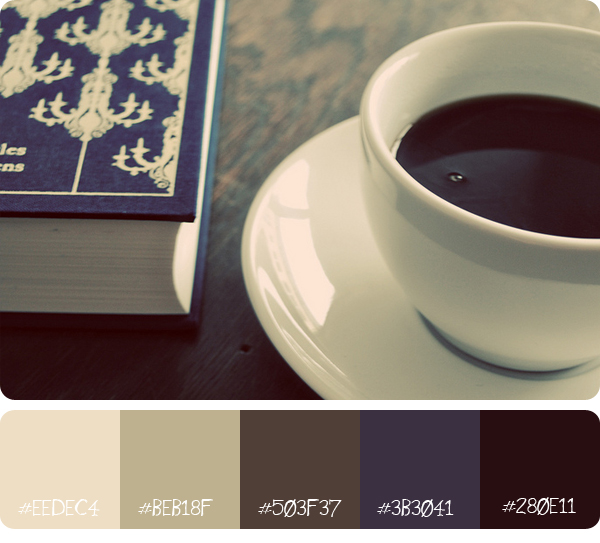 OK so I think I've  got coffee cups out of my system for a while. My last coffee related post – for this month anyway is my palette inspired by this serene photo Coffee Cup and Book by Rebecca Nichols.
This afternoon I'm off to Rockhampton for 3 days of work. I'm not a fan of travelling for work as it seems to mess with my body and I just miss my boys too much. Hopefully this will be my last work trip for a long time and I make the time away from my little men easier to deal with by imagining the things I can do that are not always possible at home – like have a morning coffee and read a book without interruption.
My patterns inspired by theme and palette are top –  Coffee anyone? and bottom Afternoons and coffee. While I love the palette I don't think it really captures the serenity of the photo so maybe back to the drawing board. Have a good week, do you have anything special planned?