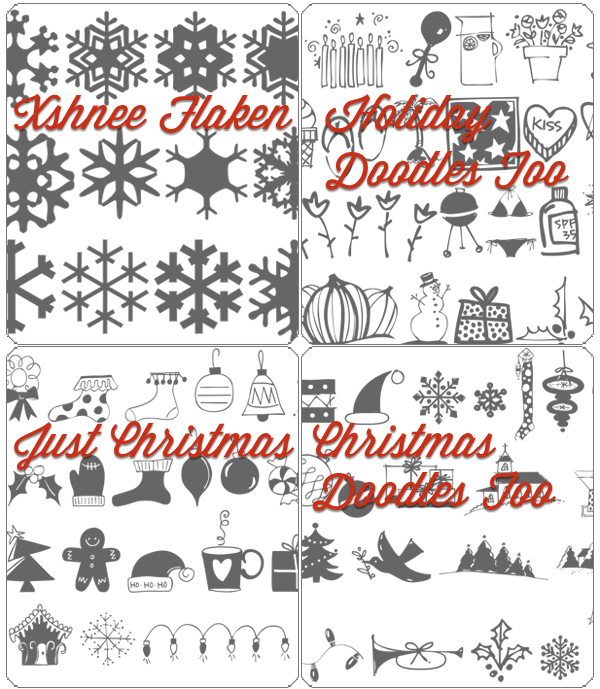 I'm relatively new to the world of picture fonts, but what a world it is. I know I've mentioned a couple of them before but I've really just started using them in earnest and I'm about to publish my first free theme that makes use of elements from my current favourite picture font… but more about that later.
I've gathered together a collection of Christmas and holiday fonts. I thought it was fitting since we ventured out in the wee hours this morning to get our tree from the farmers market (the jolly monkey is still complaining about getting up so early). We've got the new decorations to put on and it's quite warm outside so Christmas is definitely upon us. Even though we celebrate Christmas in summer all our imagery is still very wintry, which is why I love the Holiday Doodles Too font with it's bikini, barbeque and sunscreen – now that's more like it.
If you've never used a picture font before they can take a little getting used to as each letter creates a different picture with uppercase and lowercase usually creating different pictures. Good picture fonts will come with some kind of chart to help you navigate your keyboard and get the perfect picture. All of these come via My Fonts and in case you want to purchase them follow these links because I am a MyFonts affiliate. The are – Xshnee Flaken by Ingrimayne Type, Holiday Doodles Too by Outside the Line, Just Christmas by Outside the Line, Christmas Doodles Too by Outside the Line.