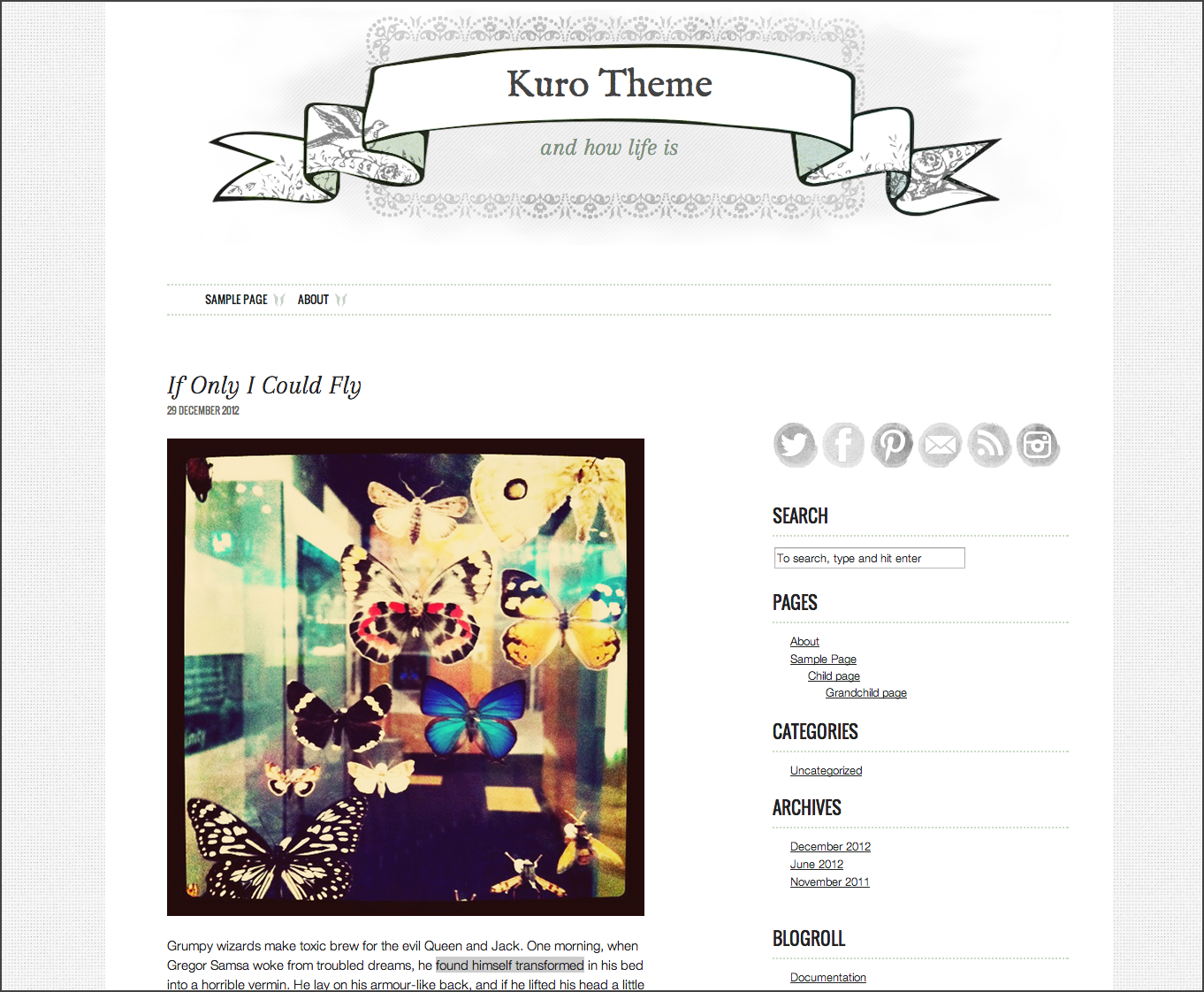 I can't believe I haven't shared this with you yet! This is my latest premium WordPress theme from Crimson Pear. It's called Kuro (means black in Japanese) and the original inspiration came from a ribbon I had seen and wanted to incorporate into a design somehow. I scoured so many image sources for the perfect ribbon and nothing really worked so I ended up creating it myself. I also incorporated those cute birds from a Graphics Fairy image, learned how to create a semi realistic watercolour effect in Photoshop and did lots of layering.
It really goes against my nature to avoid colour in my work and you'll see an ever so subtle use of green. I do love the simplicity of the post layout and it's really designed to be secondary to the visuals and content – the way it should be.
You can preview it over on the Crimson Pear demo site (without the social media icons displaying). It's available for purchase on the Crimson Pear Etsy store.
I may design another colour inspired theme but for the moment I'm working on a series of mobile-first fully responsive WordPress themes. I'll share the first one with you soon.
P.S. The butterfly image is my own with a small edit in Photoshop.