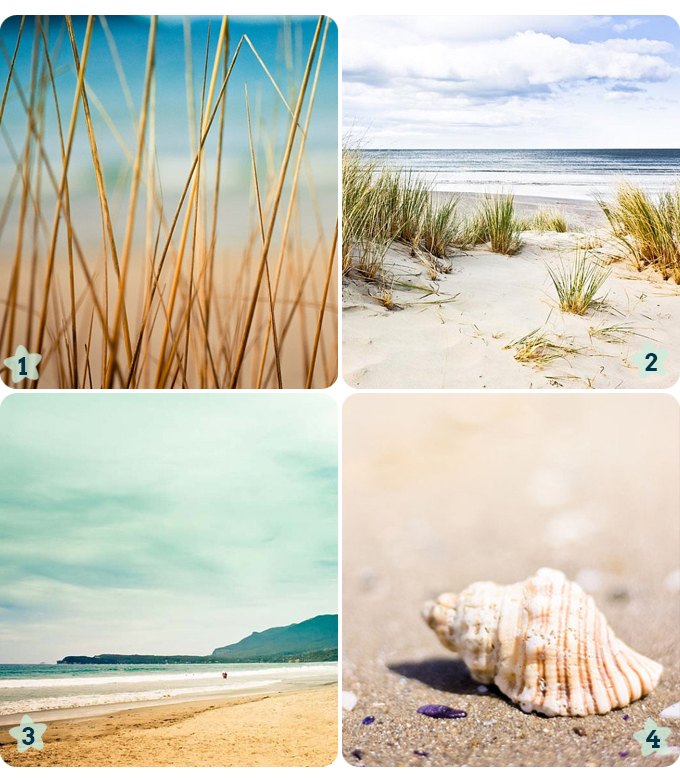 Tomorrow is Australia Day and for reasons unknown I always imagine myself lying on a beach somewhere on Australia Day. This is absurd because I don't live close to a beach and I'm against tanning so it must have something to do with my heritage.
We will, however, be sitting on a beach next week (covered head to toe in sunscreen) and I'm getting excited by the prospect. Each year we use a friend's caravan that sits permanently in a Holiday Park in a very small south coast seaside village. It's basic and there's limited cell phone access so the time away is about escaping, relaxing, swimming, eating and enjoying time with the boys before they embark on a new school year.
I went looking for some beach images to inspire me and found these gorgeous images from My Little Pixels Etsy store. I think what I love the most is they are very Australian (she's based in Tasmania) and really speak of the solitude of some of our beaches. It is possible to be the only person for as far as the eye can see and I think that's what makes our beach experience so special. You have no choice but to unwind, reflect and breathe. It's good for the soul and I think these images really capture that feeling.
Happy Australia Day!
All images are via My Little Pixels Etsy store and the prints are on sale until Jan 28th:
Nautical decor – Photo Fine art photography print 5×5 – beach Photography summer photograph – ocean photography "Out of Focus" clickety
8×8 Photography fine art print – Ocean Photography – The Waves Will Roll Right In – beach photography print blue ocean photography
Ocean photography – fine art photography print 5×5 – vintage inspired beach photography nautical decor clickety
8×8 Fine art photography print – Listen to the Ocean – nautical fine art ocean photograph print vintage