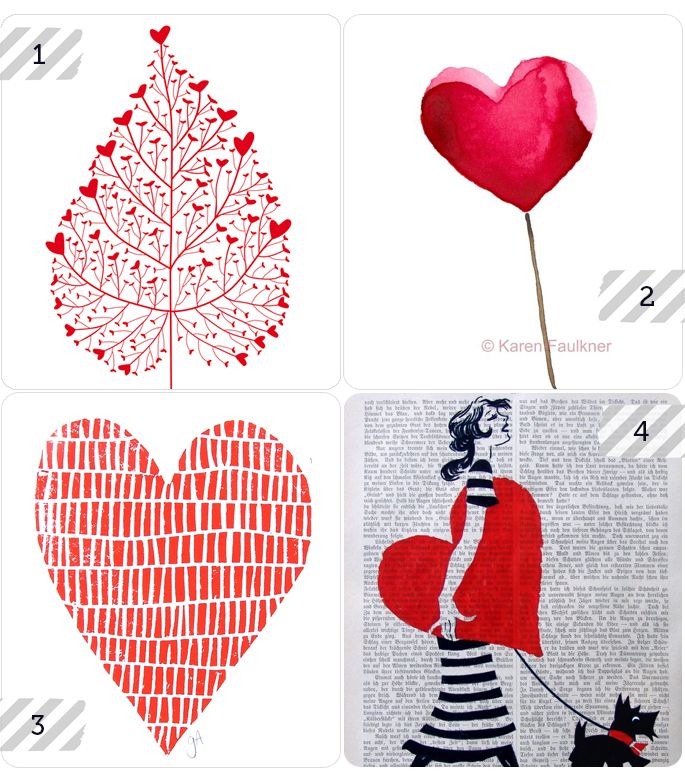 To quote the Billy Bragg song – 'Valentines Day is Over' – and in our house it's never been treated as something to celebrate. I'm not complaining because I think the whole day is a little trite and for some downright depressing and besides I have a husband that likes to randomly give gifts, which is much nicer don't you think?
With my Dad visiting we decided to go out for dinner last night and wondered why the restaurant was so packed – I mean who goes out for a meal on a Thursday night in Canberra? It was the front of house fellow that reminded us it was Valentines Day – ohhhh right.
What I do love in the lead up to Valentines Day is the prevalence of heart motifs. Love them. The flash of red, the simple shapes and the astounding variety suck me in every time.
Happy 'day after' Valentines day.
My hearts are all via Etsy