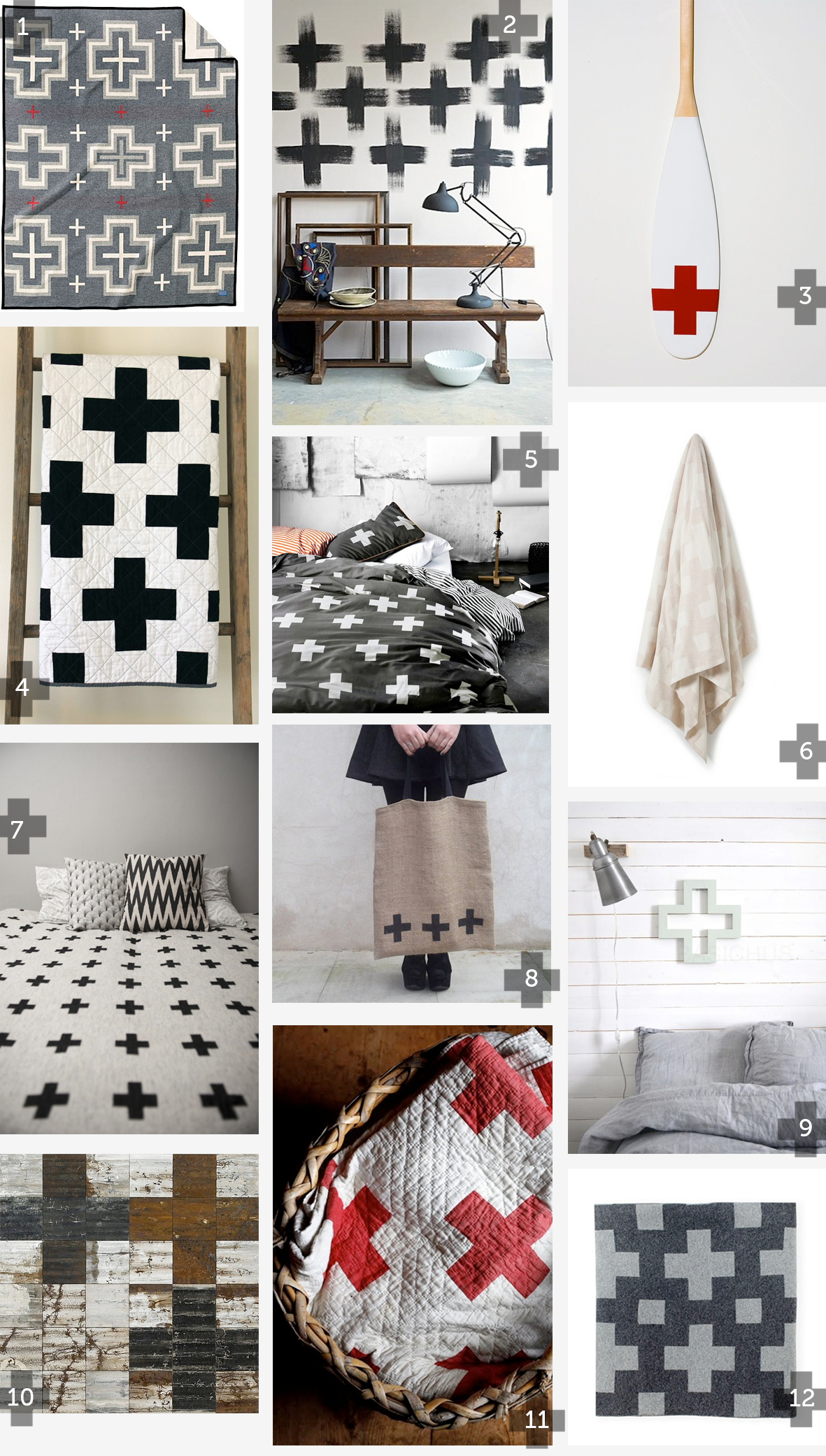 No I'm not really feeling cross, just a play on words (get it?). There were others on my list – star crossed, double cross, cross over, cross out, OK I'll stop now. It's an awesome word if you think about it, so many uses.
I've been noticing crosses in everything lately, even the latest Country Road catalogue has used them in products in their autumn/winter catalogue. It took me a sum total of 20 minutes to put this collection together on my Feeling Cross Pinterest Board. I've been so inspired by this collection that it's served as the inspiration for my next WordPress theme. I'm sure that will help me get over my current cross obsession.
What do you think of the cross motif that's found it's way into home decor (and beyond) lately?
Cross goodness pictured above are: