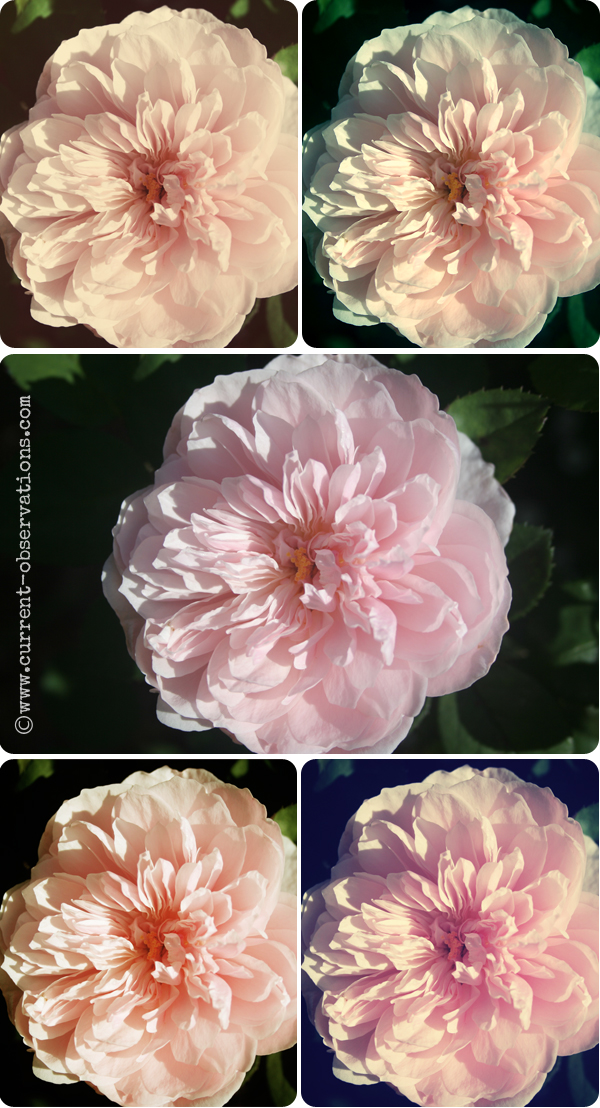 I'm not complaining but my poor roses are very confused this year. We have had almost no summer heat and too much rain and March (which is officially the beginning of autumn) has been warm and sunny. So my roses have started blooming for the third time since October, which is an unusual occurrence, and they are producing some magnificent blooms.
Inspired by the flowers and the sunshine I decided to take some photos in my garden this morning. Then inspired by my new obsession with Photoshop actions, thanks to Brandi at Brandi Girl Blog, I decided to test out one of my photos with a few different actions. Since I couldn't choose a favourite I decided to show you all of them and I really like seeing them all together. Which do you like? Oh and if you haven't guess already the centre image is the original.
P.S. For those rose enthusiasts this is a David Austin rose variety called The Alnwick Rose. It has a beautiful scent.