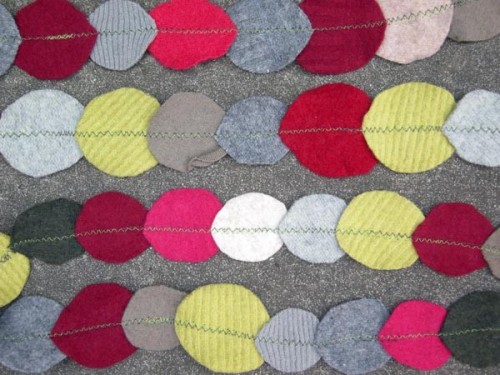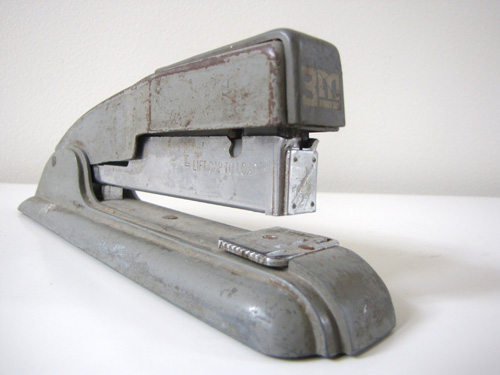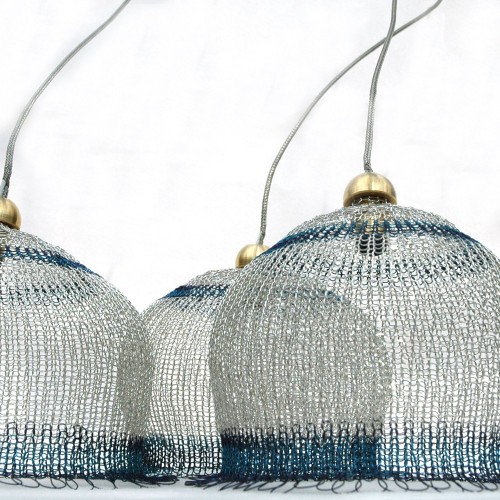 The colour picker wasn't my tool today because, as you know, grey is technically not a colour. Although it sure was the shade outside this morning on my early morning walk in a blanket of fog. Here's what my keyword search found:
TOP: Gaye Abandon's Recycled Wool Necklace Scarf. I love that this made the list as Gaye Abandon will also be attending the Handmade Market which is on again this weekend. I really love her upcycled wool accessories and she was featured artist on Made It this week.
MIDDLE: French by Design's Vintage Stapler. I'm not sure why this appealed but I seem to have a thing for aging wood and metal. Conveniently this stapler was on the front page treasury when I started my search.
BOTTOM: Yoola's Shop Icy Wire Handmade Lampshade. I've been on the lookout for lampshades as those in our house are all from circa 1985 and not in a good way. These are lovely and so are her crocheted pears – you know how I feel about pears.