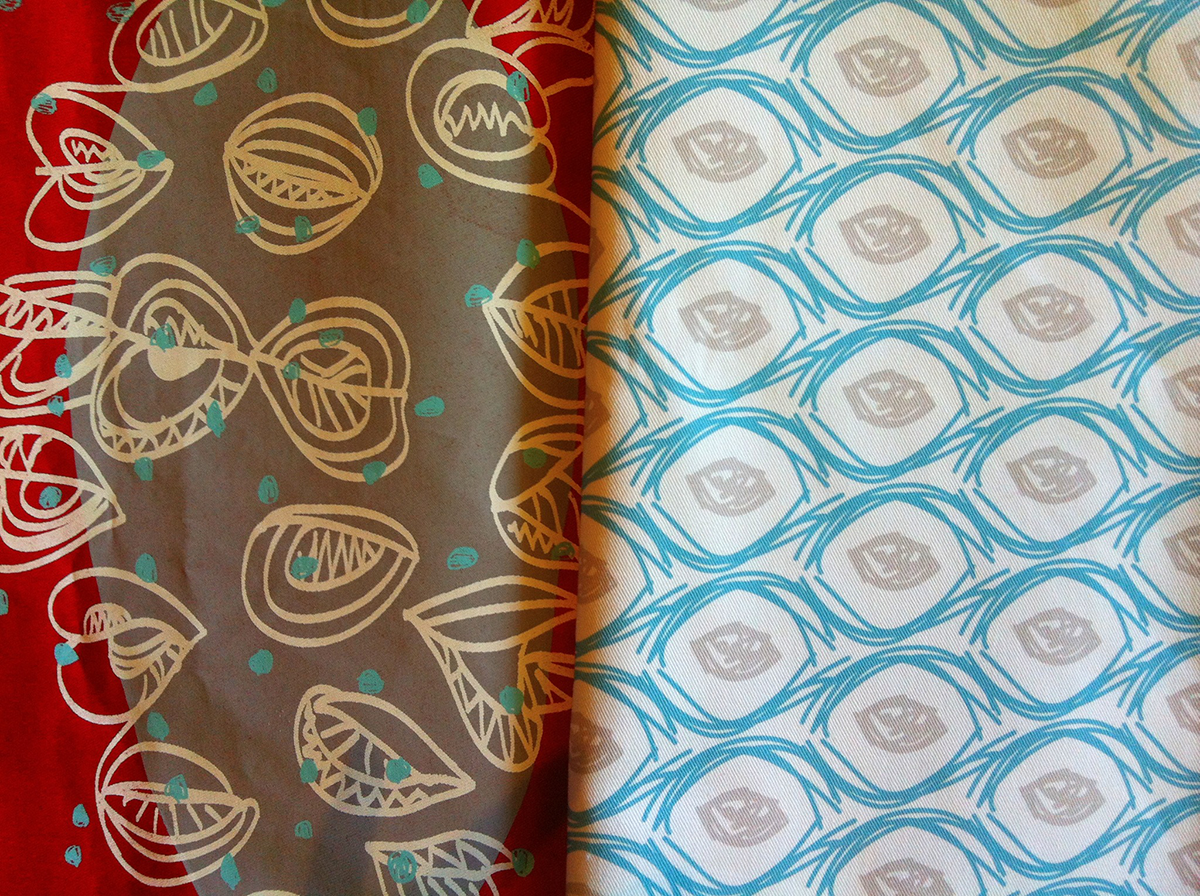 So I've been working towards some Christmas presents for my 3 best girlfriends. I thought I would make use of the fabric I printed earlier this year if you remember… and make a complimentary fabric that I would print at Spoonflower. Well this is a case of best laid plans and diminishing time frames and massive miscalculations. My colours came back perfectly thanks to the Spoonflower Colour Map,  but somehow my 'small' print became a 'massive' print and while it really matches my hand printed fabric the print is really too large to use side by side as I had planned. Somewhere along the line my fat quarter became a yard and well you can judge for yourself with the fabric on the right. Hmmm… so what to do?
Now that I'm the proud owner of a invisible zipper foot for my sewing machine I thought maybe I could use one fabric for the front and one for the back of a cushion cover, what do you think? I'll make one and show you the results.
P.S. I have since corrected my bad calculation and uploaded a print that is much much smaller, you can view it and even buy it at Spoonflower.