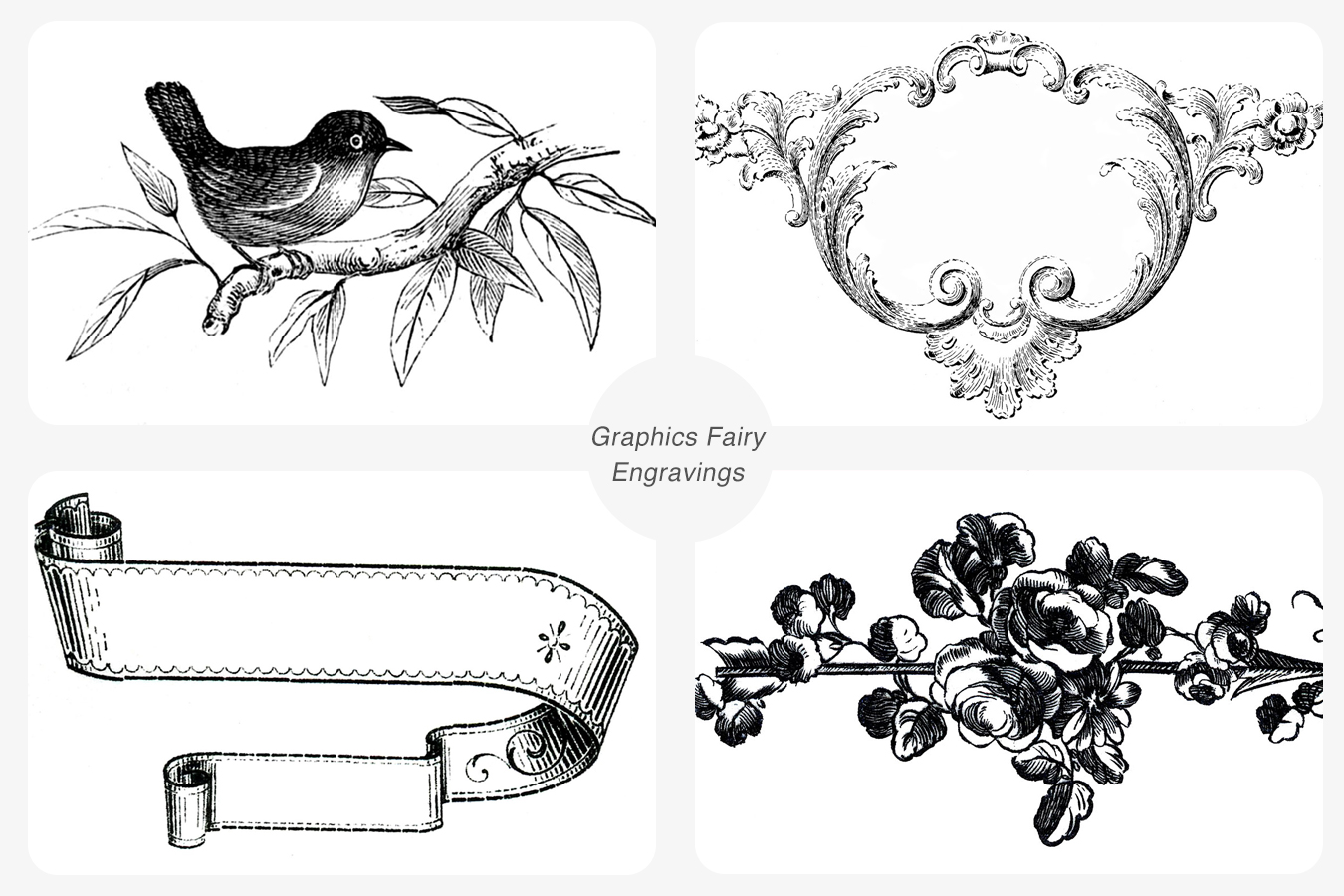 I've been working on a new theme design and I'm trying to go for vintage and elegant. In the process of researching I have become really taken with vintage engraving images. There is something about the ornateness of them that's really captivating. In these days of digital design it's really nice to be reminded of what it took to produce these intricate designs. I think we are seeing a resurgence of traditional methods in the digital age don't you think?
The biggest treasure trove of engraving and all things vintages is the Graphics Fairy – she really unearths the most amazing images and offers them up for free. My current favourites are birds and banners – which is very strange as I'm not usually drawn to either.
All images are from the Graphics Fairy.