Tag Archives | watercolour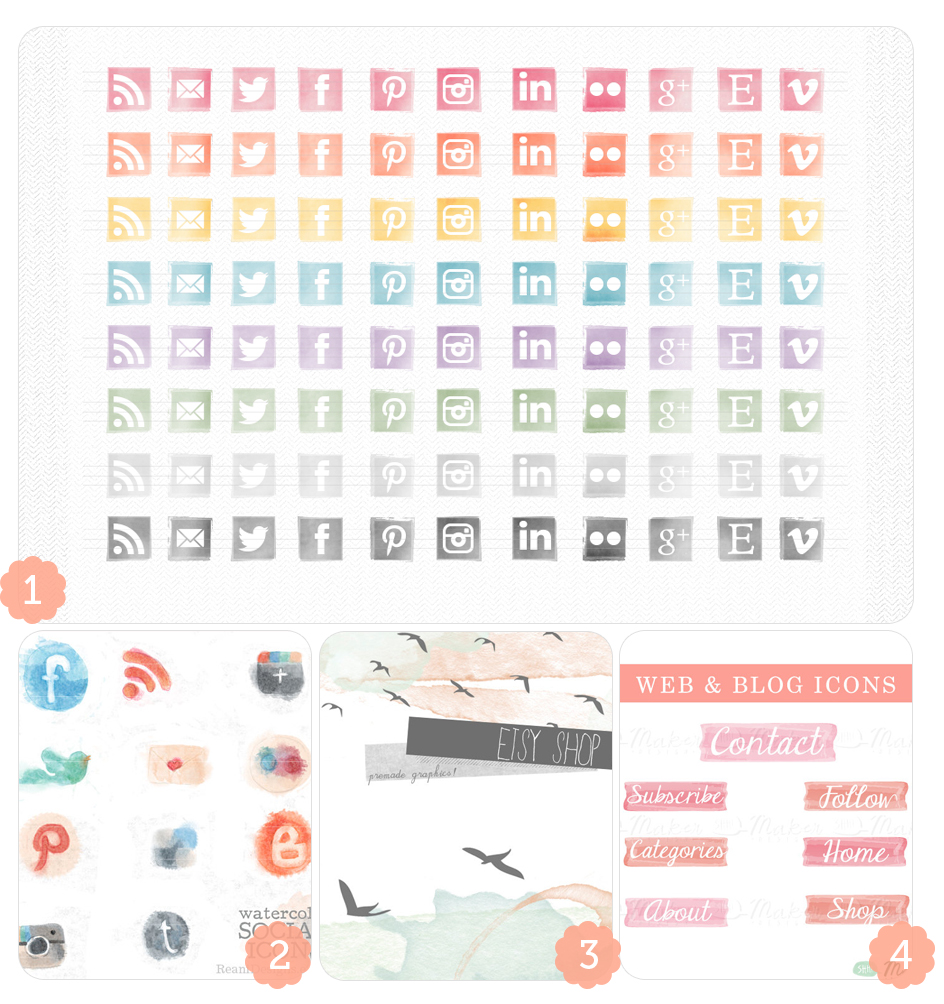 My work as both User Experience Consultant and theme developer allows me to keep track of trends in web design. I guess I'm fortunate to see what's going on in corporate sites and also in independent and niche sites. I've been really enjoying the watercolour trend that has been around for quite a while now. I love the move away from the glossy buttons and straight lines to the uneven shapes and colours that are synonymous with watercolour.
I'm not sure how many of these elements are first created with paint or if they are all digitally produced. I have recently discovered a cool iPad app called Paper that creates the most realistic digital watercolour I have seen. I've taken to 'painting' blocks of colour to use in my projects. I think the watercolour look adds a quirkiness and personality to blog designs that I personally enjoy. I especially love when watercolour elements are used for small parts of the overall design. What do you think? Are you a fan or not?
My watercolour finds are all via Etsy: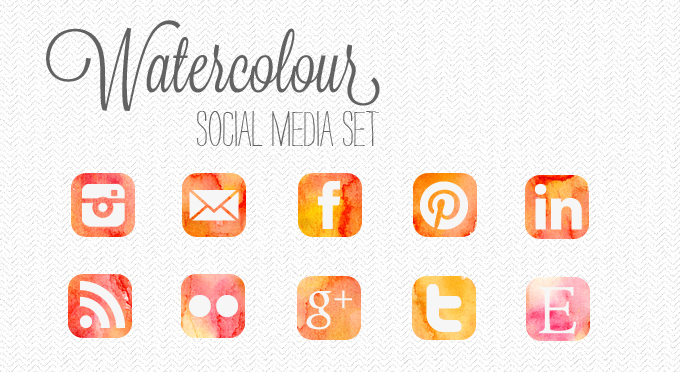 I have a little treat for you for a Monday morning.
I have been trying to collate for myself all of the the most used social media icons and put them in one place. So I thought while I'm at it why not create a new free download for you. The icons included are Instagram, email, Facebook, Pinterest, LinkedIn, RSS, Flickr, Google+, Twitter and Etsy. These icons are JPG files on white background at 72dpi. Each icon is 50×50 pixels.
Click the link to download and don't forget to read the Terms of Use.
Download now and enjoy!